What to do when it's time to replace your old bed and how to go about shopping for a new one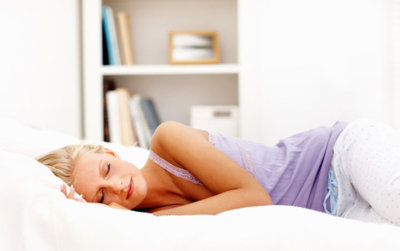 Once you've decided it's time for a new mattress, you have work cut out for you. As you are about to spend a significant amount of money for something that will last over a decade, it is important to make sure you're make the right decision. We understand that mattress shopping can be an ordeal, with conflicting and incomplete information coming from both retail and online sources. This website was launched specifically to provide guidance, and the information necessary to make the process as smooth as possible. Our goal is to help you sort out misleading assertions and make sense of all of the claims you may be presented with. We aim to empower you with the facts, knowledge and skills to become confident in your decision about selecting the right mattress.
To do it right you need to set aside time for research, taking notes and making a list of your priorities. The actual shopping is a process of making decisions, sorting out your choices and eliminating options. Couples need to be ready to compromise and to work on finding features that both can agree on.
You can do as much research as you want but it is nearly impossible to make a good decision without trying a few mattresses so it is suitable for your needs and preferences. We highly recommend going out and test some similar mattresses you are considering at the local retailer to get a sense of the overall feel, general construction and comfort you prefer.
Below are the 11 steps of the mattress shopping that we put together. The order presented is not set in stone, and feel free to jump in between these steps as needed, or skip some if you find them redundant.
1. Research
2. Select type
3. Select support
4. Select comfort
5. Select brand and model
6. Select foundation / box spring
7. Examine warranty and exchange policy
8. Examine exchange and return policy
9. Examine delivery options
10. Negotiate the deal
Mattress research
Knowledge is power. This claim is especially true for mattress shopping. Doing your due diligence and knowing your stuff will help you land the quality product you're looking for, and save you a lot of money in the process. Searching is time intensive, and talking to and reading sales people requires patience and focus. We hope this site will provide you all of the necessary information; yet, we encourage you to seek out as many resources as you possibly can. You should visit the websites of brands that make it to your shortlist, as well as those of local retail stores to learn about their product selection and services.
Be prepared to ask salespeople questions about the benefits of product features and components. You may reach out to your family and friends to inquire about their recent mattress shopping experience; however, we do not recommend you heed advice as to specific products. Understand that your body and sleeping habits are unique, and what works for some people may not work for you.
Visit our research section for here
Select mattress type
As we mentioned above, finding the right mattress is a process of elimination. You must select the one option that suits you the best over others in order to move forward. Consider the pros and cons of mattress types that may fit your needs from the list below and also make sure you try these different types since every one of them provides a very unique feel that might not chime with your personal preferences:
Innerspring
Memory Foam
Latex
Hybrid
Gel
Organic
Air/Dial
Water
Learn more about different mattress types here
Select mattress support
After selecting the desired mattress type, you need to choose from the available support options offered within that type. There are several support systems available for each mattress type, e.g., different types of coil systems for innerspring mattresses, different density, thickness and type of foam core for foam mattresses, different chamber types for air and water mattresses. Learn and compare these options, try them out and pick the one that best suits your needs and your budget.
Learn more about mattress support options here
Select mattress comfort
Comfort refers to the feel of the top of the mattress on the surface of your body. In other words, it is the level of softness, or the amount your body sinks into the mattress. Comfort in the mattress is provided by adding upper padding layers, sometimes also called upholstery layers, on the top of the support system. It is primarily a matter of personal preference, but there are some basic rules you can follow:
Typically, if you are a side sleeper you need more padding on the top of the mattress (plush, pillow top models) to accommodate your shoulder and hip and relieve pressure from these body parts, so you don't toss and turn all night long. If you are a back sleeper or back and side sleeper you can choose between medium to medium-soft feel, where it provides enough padding to relieve pressure, yet it is not too soft for your hips to sink too much when you lay on your back. For stomach sleepers is recommended fairly firm feel to prevent your hips form sinking in and arching your lower back.
There are myriad options available and it takes time to choose the ideal type and level of comfort. Typically, model descriptions such as firm, plush and pillow top refer to the amount of padding, and thus the overall comfort level and softness of the mattress, with the firm model having the least, and the pillow top having the most amount of padding on top.
This is where spending your precious time lying on the mattresses trying to find the perfect fit is paramount. Please be advised to not rush this portion of the process. The more time you spend lying on mattresses in the showroom, the better your chance of picking the right one the first time. Some people can decide rather quickly, whereas others need hours to make that decision. If you have doubts, and remain undecided even after quite some time, do not force it. Come back another day for a quick visit to make the final decision.
Some manufacturers will provide ILD numbers on their specification sheet. This corresponds to foam firmness, and is usually a good indication of the overall mattress firmness. Indentation Load Deflection, or ILD, refers to a measurement of the firmness of a layer of foam. The ILD number represents the amount of force in pounds required to compress the foam by 25%. An ILD of 14-22 is generally considered soft; 23-29 medium; 30-37 firm; and 38 and higher extra firm. This may also be referred to as Indentation Force Deflection (IFD).
Learn more about difference between comfort and support here
Select mattress brand and model
Your past experiences, referrals, budget, availability and choices up to this point will help you decide on your favorite brand and model. Clearly, there will be several brands that match your criteria of a certain type, support and comfort. Now is a good time to consider other important information like brand reputation, years in business, customer satisfaction, customer service and warranty duration.
Browse our list of mattress brands here
Select foundation / box spring
Believe it or not, this is another simple step which many people don't think about until presented with alternatives. Depending on the type and support system you chose, there are a few options when it comes to the foundation or boxspring. It is a question of functionality, as well as aesthetics. In the last decade, mattresses have grown significantly in height, and you should not be surprised to find many models taller than 20 inches. These mattress sets could easily cover your headboard and footboard, changing the look of your bedroom.
Fortunately, most manufacturers provide different foundation options to go along with your new mattress. The latest trend is to place a mattress directly on a platform bed and avoid using a foundation altogether. While this is generally fine, some mattresses, specialty beds in particular, require a matching foundation or a flat solid surface for support. Read the warranty conditions prior to your purchase. Below is the list of foundation options you may consider:
Standard Foundation: 9"
Low Profile Foundation: 5"
Bunkie Board: 2"
Adjustable / Movable Base: 5-10"
Learn about differences between box spring and foundation here
Examine warranty details
A warranty is something people typically don't think about until something goes wrong. When that happens, however, it may be too late to find out what is, and what is not covered. Warranties vary greatly between brands and products. Their purpose is to protect consumers against manufacturer defects for a certain period of time, and do not include expected wear and tear. One of the most frequently occurring defects is excessive sagging - an indentation/imprint/depression greater than 1.5" for the majority of mattresses, and ¾" for some specialty mattresses.
The warranty claim process can be quite exhausting and potentially take several weeks or months to complete. You may be responsible for fees associated with the shipping, delivery and processing of your claim. Some retailers act as intermediaries, and will facilitate the warranty process on products they sell. Most warranties start with a full mattress replacement for an initial period of time, and subsequently change to a limited (prorated) warranty as years pass.
Non-Prorated Warranty
Non-Prorated or unlimited warranty will cover full replacement value of your mattress or box spring if it is found to be defective.
Prorated Warranty
Prorated or limited warranty will cover only a portion (percentage) of the cost of repair or replacement, based on the amount of time or wear left.
Learn more about mattress warranties here
Examine mattress exchange and return policy
In the mattress industry, an exchange and return policy is often referred to as comfort guarantee, trial, tryout or test period. This gives you some peace of mind when selecting a mattress because if you are unhappy you know you will be taken care of.
Mattress retailers have different exchange/return policies and various costs that go along with these policies. Prior to a purchase, make sure you are presented with the full and detailed terms of the particular retailer's policy. The comfort guarantee is typically stated in days, weeks or months. You can find guarantees as short as 7 days and as long as 100 days.
Again, you may be responsible for any fees associated with the shipping, delivery and processing of your claim. Very few retailers have a full return policy with no pick up or restocking fees. Most offer an exchange policy within a certain period of time, but some, especially furniture stores, offer no exchange policy at all.
Learn more about mattress exchange and return policies here
Examine mattress delivery options
There are different delivery fees and services offered from store to store. You may save some money on a mattress, just to find out you will be charged twice that amount for delivery. There are plenty of stores nowadays that offer free local delivery, and if they don't, you can always negotiate for it. You should expect on average a 4-hour delivery window, and be available to accept the delivery within that timeframe.
There are also different types of services associated with delivery. Some stores offer full delivery and set up in your bedroom, while others will drop the product off on the sidewalk by your house. Often, there could be a surcharge for an upstairs delivery.
Unless you have a new home for your old mattress, check to see if removal of your old set is part of the delivery service. Some retailers charge a fee for pick up and disposal of your old mattress set.
Negotiate the deal
As you may have learned, most prices on the tags in mattress stores are just for show and are always negotiable. Therefore, you should always get a better deal than initially presented. Period. This is obviously not fun for most people, but you should not leave your hard earned money on the table when purchasing a highly marked-up product.
Price Guarantee
Almost every major retailer offers some kind of price matching policy or price matching guarantee. If you don't want to spend hours negotiating in person, do the research online; find the lowest price you can find and call local stores to match or beat it. You would be surprised how easy this may be.
There are many different types of deals you can get, and not all of them include price discounts. Some of the higher-end brands can be difficult to get price discounts on, and instead stores may offer other incentives to complete the purchase.
Below is the list of incentives you can and should negotiate for:
Ask for a special financing offers or the incentive for not using one
Free delivery and old mattress removal
Free bedframe with a purchase
Free gifts with a purchase, it is always nice to get free pillows, mattress protector and set of sheets
Now if you really want go through the negotiating follow these basic steps:
Be prepared with product knowledge; be familiar with the product specs and prices
Have a list of at least 3 other competitors that carry the product you like
Never buy in the first store; even if the initial deal offered sounds amazing, it's not going anywhere and they will not take it off the table if you choose to continue shopping
Always try to leave the store; price goes down the closer you are to the front door
If you have a price in mind that you are willing to pay, ask for it. You just might get lucky.
Learn more about buying mattress online here